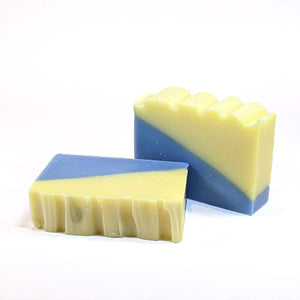 Eucalyptus and Tea Tree oil scented. These essential oils help deter fleas, lice and ticks. Lathers quickly like not other bar. Easy to hold. Washes off quickly with no waste. Your doggy will smell of awesome goodness!
The best organic bar you will ever use on your fur baby.!

All natural soap, handmade in small batches. Great for sensitive skin and eczema. These non-toxic/hypoallergenic bars will last twice as long as any other organic bar of soap in it's class. They lather quickly, rinse easily, leaving your skin feeling clean and moisturized.  Great for face, body and hair.
Made only with highest quality scented oils and 100% all natural ingredients: Olive Oil, Coconut Oil, Shea Butter, Cocoa Butter, Castor and Avocado Oil.
The Soap Lady of Cocoa is the creator of Zephan Luxury Soap. No other soap can compare when made with Zephan.